Yorktown Management & Research Co., Advisor to the Yorktown Funds, has been recognized for strong, risk-adjusted performance with a Refinitiv Lipper Fund Award for the Yorktown Growth Fund (AFGGX).
Learn more about the Yorktown Growth Fund: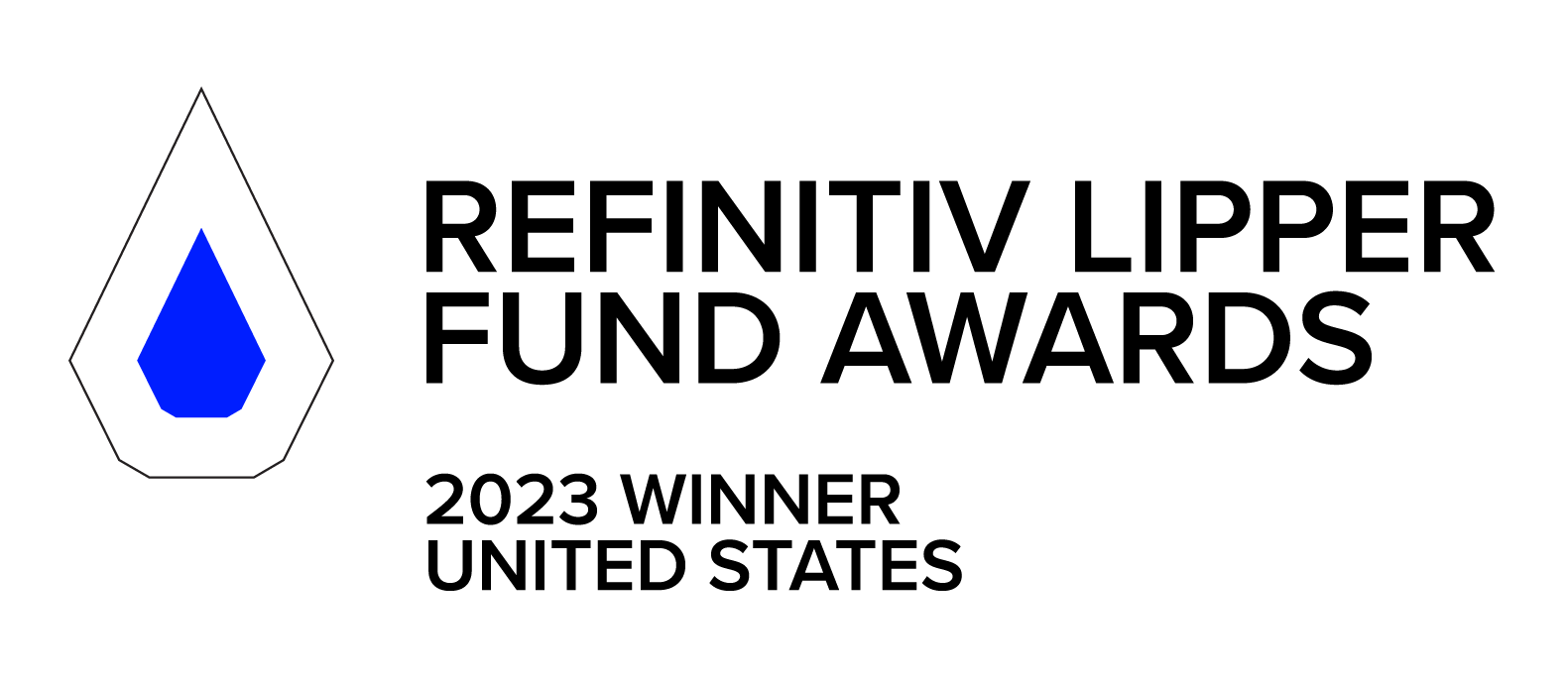 The Refinitiv Lipper Fund Awards are given to individual mutual funds that have outperformed peers based on risk-adjusted, consistent returns. Lipper designates award-winning funds in most individual classifications for the 3-, 5-, and 10-year periods.
The Yorktown Growth Fund A Shares (AFGGX) won Best Fund for the 10-year period (ended 11/30/22) in the Global Small-/Mid-Cap Funds category out of 67 other share classes. The Fund invests in what Yorktown considers the most compelling domestic, international and emerging market growth companies, regardless of market capitalization or sector. The Fund focuses on companies in attractive industries located in countries with growing GDP and a stable political environment. Launched in 1985, The Yorktown Growth Fund is currently managed by President & CIO David D. Basten, Managing Director David M. Basten, and Portfolio Manager Brentz East.
This award demonstrates a track record that exemplifies Yorktown Funds' mission as an independent asset management firm: to help clients navigate their financial futures with a performance driven and risk aware process that emphasizes long-term thinking.
About Yorktown Funds
Founded in 1985, Yorktown Funds is an SEC registered boutique asset manager, offering a selection of '40 Act Mutual Funds, specializing in fixed income and equity strategies ranging across the market capitalization spectrum.
About The Refinitiv Lipper Fund Awards
The Refinitiv Lipper Fund Awards, granted annually, highlight funds and fund companies that have excelled in delivering consistently strong risk-adjusted performance relative to their peers. The Refinitiv Lipper Fund Awards are based on the Lipper Leader for Consistent Return rating, which is a risk-adjusted performance measure calculated over 36, 60 and 120 months. The fund with the highest Lipper Leader for Consistent Return (Effective Return) value in each eligible classification wins the Refinitiv Lipper Fund Award. For more information, see lipperfundawards.com. Although Refinitiv Lipper makes reasonable efforts to ensure the accuracy and reliability of the data contained herein, the accuracy is not guaranteed by Refinitiv Lipper.
---
Disclosure
You should carefully consider the investment objectives, potential risks, management fees, charges and expenses of the fund before investing. The fund's prospectus contains this and other information about the fund and should be read carefully before investing. You may obtain a current copy of the fund's prospectus by calling 800-544-6060.
Important Risk Information
A Fund's direct or indirect investments in foreign securities, including depositary receipts, involve risks not associated with investing in U.S. securities that can adversely affect the Fund's performance. Foreign markets, particularly emerging markets, may be less liquid, more volatile and subject to less government supervision than domestic markets.
An investment in an exchange-traded fund (ETF) generally presents the same primary risks as an investment in a conventional fund (i.e., one that is not exchange traded) that has the same investment objectives, strategies, and policies. The price of an ETF can fluctuate up or down, and the Fund could lose money investing in an ETF if the prices of the securities owned by the ETF go down. In addition, ETFs may be subject to the following risks that do not apply to conventional funds: (i) the market price of an ETFs shares may trade above or below their net asset value; (ii) an active trading market for an ETFs shares may not develop or be maintained; or (iii) trading of an ETFs shares may be halted if the listing exchanges officials deem such action appropriate, the shares are de-listed from the exchange, or the activation of market-wide "circuit breakers" (which are tied to large decreases in stock prices) halts stock trading generally.
Investing involves risk, including loss of principal. There is no guarantee that this, or any, investment strategy will succeed.
Small- and Mid-Cap investing involve greater risk not associated with investing in more established companies, such as greater price volatility, business risk, less liquidity and increased competitive threat.
Funds whose investments are concentrated in a specific industry or sector may be subject to a higher degree of market risk than funds whose investments are diversified. In addition, the Fund may be subject to specific risks of the technology sector, such as obsolescence.
Diversification does not ensure a profit or guarantee against loss.
Performance Information
The performance quoted represents past performance and does not guarantee future results. The investment return and principal value of an investment in the Fund will fluctuate so that an investor's shares, when redeemed, may be worth more or less than their original cost. Current performance of the Fund may be lower or higher than the performance quoted. Performance data current to the most recent month end may be obtained by calling 800-544-6060.
As of the May 31, 2022 prospectus, Fund total operating expense ratios are: Class A, 1.37%; Class L, 2.37%; Institutional Class, 1.37%. In the interest of limiting expenses of the Fund, the Adviser has entered into a contractual expense limitation agreement with the Trust, effective May 31, 2022, so that the Fund's ratio of total annual operating expenses is limited to 0.99% for Class A Shares, 1.99% for Class L Shares, and 0.99% for Institutional Class Shares until at least May 31, 2023.
The MSCI World Index is a free float-adjusted market capitalization index that is designed to measure global developed market equity performance. Investors cannot invest directly in an index, and unmanaged index returns do not reflect any fees, expenses or sales charges.
---
Control #: 16673247-UFD-3/27/2023